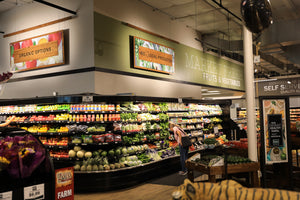 Quality Ready-Made Products &
Award Winning Retail Designs
Create growth & elevate your customer experience through our effortless 3-step process.
Use this text to share information about your brand with your customers. Describe a product, share announcements, or welcome customers to your store.
Step 1
Step 2
Order only the elements you need.
Step 3
Place products in your store and create a new experience for your customers.
Learn More About
Custom Products + Design
Can't find what you're looking for? Head over to our custom design website to find out more.
Learn More
What People Are Saying
Decorworx did an amazing job realizing our vision and were able to transfer that to paper, making the process quick for implementation.

Stan Cain | Carter's Supermarket
Store decor is the first impression a customer gets. Decorworx sets the tone for a good shopping experience. They are instrumental in all of our new store projects and remodels.

Dean Peterson | Harmons Grocery
Your team helped transform an old and ailing store into something that is rather remarkable, and will set the stage for an incredible transformation of the entire Macey's brand. The level of detail and quality was amazing.

Jason Sokol | Associated Foods